We wrote about this case twice in 2019 and it went quiet. Now it's back and there's a bank manager convicted of stealing $11m and given a very short jail sentence considering the crime. But this doesn't resolve the case as far as LIT is concerned. The mathematics is totally out. When we headlined the case last year, the FDIC said it paid out $27m in losses. Now jailed bank manager Moddy has admitted to $11m, so where's the other $16m? We'd like to know as I am sure many others would as well.
– Anita Gail Moody, 57, pleaded guilty to federal counts of conspiracy to commit bank fraud and arson
– Moody was president of Enloe State Bank in Cooper, Texas, when in May 2019 fire was reported in the boardroom, which was determined to be arson
– Pile of financial files were burned on boardroom table a day before scheduled review by the Texas Department of Banking
– Moody admitted to writing more than 100 bogus loans and stealing around $11million between 2012 and May 2019
– Moody agreed to a sentence of 84 months in federal prison, and she also must pay restitution
The former president of a small-town East Texas bank has admitted to stealing more than $11million and then setting fire to financial documents to cover up her crime.
Anita Gail Moody, 57, on Friday pleaded guilty to federal counts of conspiracy to commit bank fraud and arson.
According to information presented in court, for a decade Moody served as president of Enloe State Bank in Cooper, Texas – a prairie town of 2,000.
The Dallas Morning News reported that Moody had worked at the banking institution founded in Enloe in 1928 in various capacities from the time she was a teenager.
On May 11, 2019, a day before the bank was scheduled for a routine review by the Texas Department of Banking, someone had stacked files on the boardroom table and set them on fire.
The blaze was contained to the bank's boardroom, but the entire building sustained smoke damage. The fire was later determined to be arson, according to a statement from the US Justice Department.
A subsequent investigation revealed that Moody had created more than 100 fake loans in the names of several people, including some actual bank customers.
Moody eventually admitted to starting the fire in the boardroom in a desperate bid to cover up the fraudulent loans.
She also confessed to using the $11million stolen from the bank between 2012-2019 to fund her boyfriend's business, friends' businesses, and her own 'lifestyle.'
Moody has agreed to a sentence of 84 months in federal prison. She also must pay restitution in the amount of $11,136,241.82.
The Texas Department of Banking on May 31, 2019, closed Enloe State bank, citing 'insider abuse and fraud by former officers.'
It was the first bank failure in the nation since Washington Federal Bank for Savings closed in Illinois in December 2017.
Records indicate that in March 2017, Moody was arrested in Hopkins, Texas, on a DWI charge. It is unclear how that case was resolved.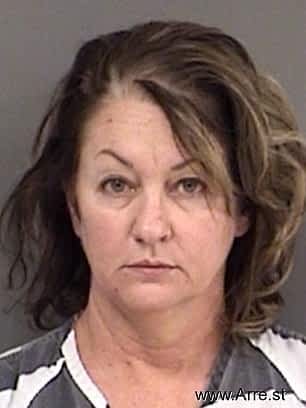 FORMER SMALL-TOWN TEXAS BANK PRESIDENT ANITA GAIL MOODY, 57, HAS PLEADED GUILTY TO FEDERAL COUNTS OF CONSPIRACY TO COMMIT BANK FRAUD AND ARSON (MUGSHOT FROM UNRELATED DWI ARREST)
FORMER GLENDALE BANK MANAGER PLEADS GUILTY TO IDENTITY THEFT SCHEME AND ADMITS FEDERAL BANK FRAUD
A former Wells Fargo bank manager in Glendale, CA who was facing allegations that he unfroze suspicious accounts in connection with a $14 million identify theft scheme to defraud the Internal Revenue Service has pleaded guilty to the federal criminal charges.
News reports about the case said the defendant, Hakop Zakaryan, 34, admitted to aiding in the felony bank fraud case as part his plea agreement with federal prosecutors.
He was charged along with other defendants in connection with an unlawful operation involving thousands of false claims using stolen identities.
This information came from a statement from the United States Attorney's Office. The defendant was accused of lying to the bank's loss prevention department to give clients fraudulent access to the accounts which were flagged due to suspicious activity. He faces a maximum sentence of 30 years in a federal prison.
Our California criminal defense lawyers provide an overview of federal bank fraud charges below.
WHAT IS FEDERAL BANK FRAUD UNDER 18 U.S.C. 1344?
Bank fraud is a crime defined as when someone knowingly executes, or attempts to execute a scheme to defraud a financial institution, or obtain property owned a financial institution, by means of fraudulent pretenses, representations, or promises.
Bank fraud cases can range from the infamous theft or embezzlement of money by a bank employee to a much more complicated scheme to defraud a financial institution based upon false statements, such as false loan applications and misuse of money.
Since the rise of online banking, internet bank fraud has become more common. 18 U.S.C. Section 1344 is the statute that criminalizes defrauding a bank or committing a scheme to defraud involving accounts of a financial institution.
Under 18 U.S.C. 1344 provides punishment for anyone who knowingly executes a scheme, or attempts to execute, a scheme or artifice:
To defraud any financial institution
To obtain money, funds, securities, or other property owned by a financial institution by using false pretenses or promises.
Additionally, 18 U.S.C. Section 1014 makes it a federal crime to make false statements to a financial institution. If you are convicted of bank fraud, you could face up to 30 years in federal prison, a fine up to $1,000,000, or both.
The financial institutions covered by 18 U.S.C. 1344 are those that are federally insured, such as by the Federal Deposit Insurance Corporation (FDIC). This includes all major banks and most bank related entities.
HOW DOES THE PROSECUTOR PROVE FEDERAL BANK FRAUD?
In order for a federal prosecutor to convict you of federal bank fraud under 18 USC 1344, they have to be able to prove – beyond a reasonable doubt – certain elements of the crime that:
You executed, or attempted to execute a scheme that was charged in the indictment that you defrauded a financial institution to obtain their money by using false or fraudulent pretenses
You knowingly and willfully participated in this fraudulent scheme with specific intent to defraud in order to obtain money by means of false or fraudulent pretenses
The financial institution in question was federally insured, a federal reserve bank, or a Federal Reserve System member
WHAT ARE THE POSSIBLE DEFENSES TO FEDERAL BANK FRAUD?
The crime of Bank Fraud under 18 U.S.C. § 1344 is an enhanced legal penalty for fraud committed against a certain classification of victims, like in this case a financial institution.
Therefore, the defenses that can be used by your federal criminal defense lawyer for bank fraud charges will be similar to the defenses used for most fraud crime allegations.
Typically, in order to prove a fraud, the federal prosecutor must establish that you made a knowingly false statement – and you intended them to rely on the statement – and they did in fact, rely on your statement that caused them to suffer a financial loss. Each step in the defense process could be challenged for insufficient evidence.
That said, an experienced federal criminal defense can use a variety of legal defenses on your behalf against federal bank fraud charges in violation of 18 U.S.C. § 1344. These include:
It might be possible to prove you didn't know the statement made to the financial institution was false.
Alternatively, it might be possible to show financial institution knew from the beginning your statement was false, and didn't rely on it. In some bank fraud cases, the false statement is actually believed and relied upon, but the financial institution did not suffer a financial loss as a result.
We might be able to show you didn't participate in a scheme to defraud the financial institution. If you weren't involved in the scheme or the incident didn't involve obtaining money from the financial institution, but rather a member of the bank or other connection, you shouldn't be convicted of federal bank fraud. In such a case however, you might be convicted of other federal crimes.
The financial institution in question did not face a real threat of potential loss. It should be noted that it's not required that the financial institution suffered an actual financial loss. However, if our defense lawyers can show the financial institution was never facing a potential loss, in spite of how the fraudulent scheme occurred, you should be able to avoid a bank fraud conviction.
It's important to note that each federal bank fraud case is fact-specific and depend on particular circumstances. This means the best defense strategy to use on your bank fraud case depends on a thorough examination of the prosecutor's evidence.
The former manager of a Wells Fargo branch in Glendale pleaded guilty to using his position to aid a $14-million money laundering scam involving tax refunds. (LIT UPDATE; Sentencing still pending – see docket )