A former guard at the Bexar County Jail pleaded guilty Wednesday for smuggling an ounce of "methamphetamine" into the lockup.
The second of two fired Bexar County detention officers charged last year with smuggling methamphetamine into the Bexar County Adult Detention Center has accepted a plea deal.
Gabriel Robert Ortiz and Ruben Hernandez were arrested in July after a federal grand jury indicted them on drug charges. Hernandez signed off on a plea agreement on Dec. 19, more than a month after his co-defendant also struck a deal with prosecutors.
Ruben Hernandez, 26, admitted he conspired with another jailer, Gilbert Robert Ortiz, 29, who had been involved in the smuggling of contraband into the jail. Both were fired in July after a sting operation that the Sheriff's Office ran jointly with the FBI and involved the use of cooperating inmates and a benign substance made to look like "meth." During the sting, agents recorded Ortiz picking up brisket tacos and an ounce of "meth" in April and May.
He also told one of the inmates working with the FBI that Hernandez, too, was willing to provide contraband. On the third delivery, Ortiz picked up the tacos and an ounce of "meth" from undercover agents. Ortiz snuck the tacos into the jail, and Hernandez later smuggled in the "meth." They split the $2,000 paid for that third trip. In court Wednesday, Hernandez pleaded guilty to conspiracy to possess with intent to deliver methamphetamine. Ortiz pleaded guilty in November to the same charge and faces sentencing in February. Hernandez is to be sentenced within 90 days. Both men could get up to 20 years in federal prison without parole
"I pleaded guilty. That's really all I have to say. There's really not more to it. I pleaded guilty, and that's where I'm going with it," Hernandez said Wednesday as he left court.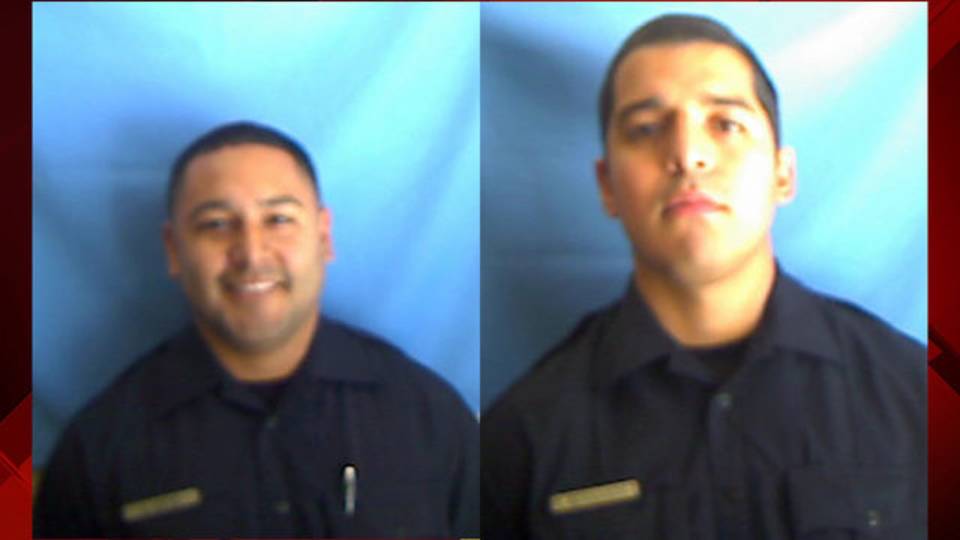 The top supervisor of Bexar County Jail has resigned amid the arrest of several jailers and reports of excessive spending.
Assistant Chief Deputy Bobby Hogeland, whose resignation became effective Friday, said he's leaving to pursue other opportunities.
Sheriff Javier Salazar plans to conduct a national search to fill the post. He's looking for a candidate that's tough on discipline, good at maintaining morale and good at public speaking.
Deputy Chief Ruben Vela, who has been with the Sheriff's Office for more than 30 years, will serve as the interim supervisor.
In Hogeland's resignation letter, he said he wasproud of his work at the Sheriff's Office, where he helped set up teams to evaluate inmates' mental health and to cut back on contraband, and of his deputies.