Carter's interactions with the ex and her family, local law enforcement, school officials, and the juvenile court system
January 2018
Our families went on vacation to Colorado.
June 2018
Carter Gentry and their daughter started 'dating'.
January 2019
Our families went on vacation to Colorado
January 10, 2019
Carter's girlfriend's parents make them break up but tell Carter to tell everyone else and their friends it was because of a fight.  Neither of the kids wants to break up.  Their reasoning to Chad and Tammy Gentry (Carter's parent) was because they were caught at their house making out.  (we found out much later – they have had sex and a friend told on them).
January 14, 2019
His ex-girlfriend's mom tells Carter they need to just take a 2-week break for now.  Then they can talk again.  During this 2-week break, the mom was allowing the ex-girlfriend to call and text Carter from her cell phone so the dad wouldn't know. (cell phone records coming soon)
January 2019
Carter is at a basketball game at Cayuga High School and the dad told Carter to 'stay the fuck away from his daughter or he will kill him'.  (several kids witnessed)
Rest of January
They can talk, then they can't.  Back and forth for several weeks.  Both kids are visibly devastated.  Carter texted the ex-girlfriend's mom and said he knows her husband smokes weed and drinks but doesn't want anyone to know but they want to judge him for being a normal teenager.  The retaliation for that began shortly after. 
February 5, 2019
Chad Gentry received a call from ACSO regarding a wellness check on Carter.  He had received a copy of a text message where Carter had said he wanted to kill himself.  The ex-girlfriend's mom had taken that text and several others to ACSO because she wanted a protective order because Carter was 'violent'.  We met with Captain Lively and she assured us their only concern was Carter's well-being because nothing in any text message met any standard of violence. There was zero evidence of anything. They were more concerned that the texts were over a week old and no one had contacted them or us sooner.  (This SAME evidence is now what is being used for 'stalking') (recording will be added after court)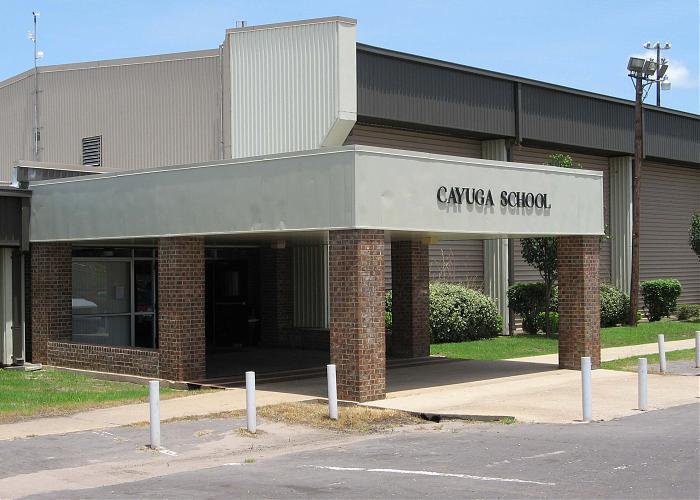 February 2019
Several days after meeting with ACSO, we met with Principal Holden at Cayuga High School. He informed us that he had received a call from Cathey Stoner at the DA's office.  He was told he had to document if Carter even looked at or talked to this girl at school.  And if Carter did, he had to send the DA's office a form and a copy of the video.  We went back to ACSO and talked to Captain Lively.  While in her office, she called Alyson Mitchell, the DA for Anderson County, and asked if someone from her office had contacted Cayuga High School and she was told they hadn't.  Again, we were reassured there was NO CASE against Carter. I called the DA's office several times before finally receiving a call back from Alyson Mitchell.  She told me she would contact Principal Holden and straighten the situation out as they had no open case on Carter.  (Please note – the stalking charge is dated 1/16/19.) (Recordings will be added after court)
For most of February and some of March
His friends (since 1st grade) would make plans with him, then stand him up and go to the ex-girlfriend's house.  The family told numerous friends of his if they talked to Carter they couldn't come to their house.  The two main ones were M and G.  Carter even received a snap chat from one boy at the house with his arm around his ex-girlfriend and it said, 'I'm going to fuck your girl tonight'.  The kids would harass him at school KNOWING he can't fight or his boxing coaches would make him quit the gym.  One parent even called the coach and told them Carter had hit her son, but it never actually happened.  We further found out recently that the mom paid several of the boys to continue to mess with Carter.  She told M and G if they didn't send the messages, she sat beside them and told them to send to Carter, she would tell people they smoked weed.  She would have them at her house and tell them what to send to Carter in hopes he would react badly. One of the boys also heard the ex's Dad have a conversation with one of his employees and the employee asked if the dad wanted him to go 'shoot up the Gentry's house or burn it down.' (Sworn statements have been made/documented and are included in the Private Investigator's Report, this will be added after our next court date.) (Texts HERE.) (There are numerous other texts to be added.)
February 18, 2019

We discovered a fake snap chat account that came up as 'Carter Gentry'.  But it wasn't his account that was on his phone.  We had been sent a few of the messages that were supposedly from Carter that were actually from this account.  Each of the messages from this account were in proper English – not teen slang, and correct spelling and punctuation was used.  Carter is dyslexic – nothing is EVER spelled correctly and definitely not punctuated correctly.  (Screenshots here)
February 20, 2019
Chad and Tammy Gentry received a text from the mom asking if Carter and his ex could meet to talk.  the mom stated she'd let the DA know they were meeting and that her and the dad were ok with it.  The mom and my son Tyler Gentry were present at the meeting which was at the Cayuga Country Store.  The mom texted after and said she thought this was a good step for the kids and she was happy to see them both smile. In a police report – the mom states this meeting was held to ask Carter to stop harassing and stalking their daughter.  This is not the case.  Copies of these texts have been given to Mark Cargill. And again, to the new attorney.  As well as emailed to the investigator, Bobby Bishop, and to Sheriff Taylor. (See texts here)
February 23, 2019
The mom called my son Tyler because she'd read a text message from Carter to his ex and she was worried he was going to hurt himself.  But did not notify any parent of that. (See texts here)
March 7, 2019
Carter was checked out of Cayuga High School. 
March 2019
Carter began homeschooling and working.  Being able to get out and travel for work helped him to get away from the situation. 
Throughout the rest of the summer, there was still contact, but it was less and less. Carter still received texts and snapchats from the family, the ex-girlfriend, and other family members.  All were cordial and friendly.  (Texts between the mom and Carter HERE. Texts between the dad and Carter HERE. Texts between the ex and Carter HERE. Texts between the ex and Chad HERE.)
June 2019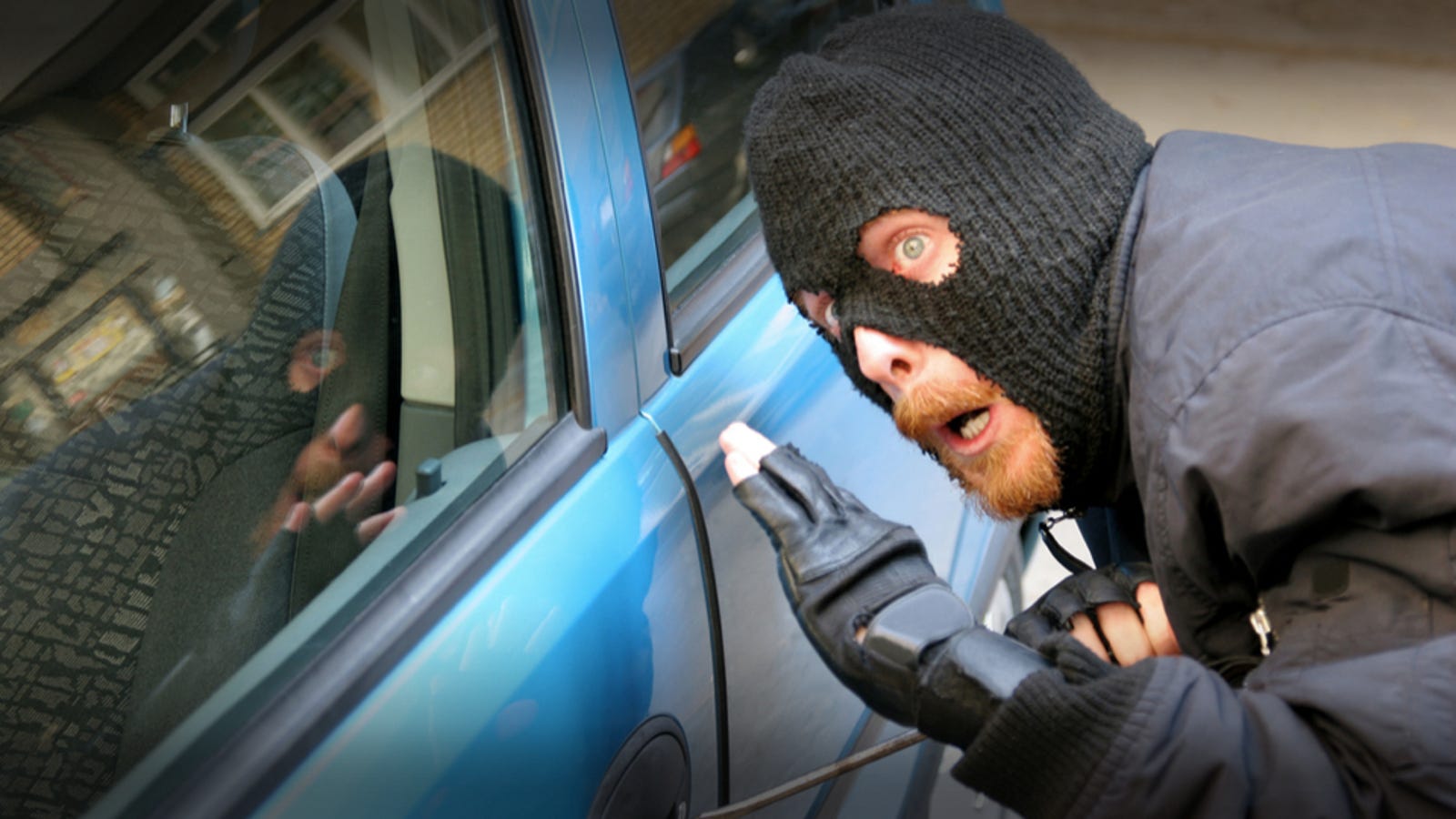 Chad's truck was stolen from Walmart Warehouse.  ACSO handled the case.  We personally located the truck and gave them the names of who had stolen it and who they'd sold it to. ACSO was given all this information every step of the way and they wouldn't go recover the truck.  So PPD did.  There was  Facebook post made by PPD that they'd recovered it.  And there was a newspaper article written about it as well.  Neither made ACSO look very good.  After this, our trust in ACSO was gone.  And we worried they would retaliate given the opportunity. (Recordings will be added after court)  SEE article here https://www.palestineherald.com/news/ppd-helps-frustrated-couple-in-county-case/article_0b4a8bc0-9155-11e9-9d3d-6b7bdea6a764.html?fbclid=IwAR1ZievUlBhEUR23zAXscHqENUDMTJC-SG1lc2VrpAh8ItLTj4iGSLPJjSA
July 2019
The mom texts Carter pictures of his ex in new cars and asked him which car they should buy her for her first car when she turns 16.  Again, cordial and friendly texts. (These will be added once the final recovery of the wiped phone comes back)
August 2019
Carter went to Cayuga's 'Meet the Wildcats' and the first football scrimmage with a few friends.   Carter's best friend and brother both go to the school and he had taken his little brother to the event.  It is stated in the police report that he followed his ex around the school at this event to harass her and that he had no other reason to be at the school. And he 'was making his presence known'.  The school is only ONE hallway.  Of COURSE they ran into each other.  And if he was truly following her around and harassing her – where is the video surveillance because the school has cameras?  And this family most definitely would be given the footage. 
August 19,2019
First day of school.  I had Carter take his younger brother lunch and drop it off at school. He had a girl friend with him that was a graduate from Cayuga ISD the prior year.  In the report it states his ex almost had a 'panic attack' because she saw Carter in the parking lot and he 'followed her'.  Again – if he followed her – the school has cameras.  Where is the proof?  HER ANXIETY ISN'T CARTER'S FAULT. 
August 21,2019
The new principal, Mr Satterwhite calls and ask to meet with Chad and Tammy.  Please note, we have NO student enrolled in the High School. We are informed that Carter cannot be on school property, even though his younger brother goes to the Junior High.  Also note, the principal is related to the new boyfriend and is friend's with the ex's family. (Recording will be added after court)
August 22, 2019

Carter decided he would like to go back to school there, so I enrolled him on the 3rd day of school.  As we were sitting in the counselor's office to discuss his schedule, the ex's mom came through the school visibly angry and was in the principal's office when I left.  I was told he couldn't be in athletics until I pointed out the school's own policies and procedures and they had to allow it.  He has been in zero trouble at school since his first day.  
Both sets of parents have been harassing him at every turn.  As well as the ex's new boyfriend.  He has made threats to carter several times.  All of the parents have followed our cars, sat and watched Carter when he was hanging out at the Plaza and were still messaging him on snap chat (to keep tabs).  
August 30, 2019
We received a letter from Juvenile Services dated the day after we enrolled him at Cayuga from Emily Lane.  We called her 5 times over the course of 2 weeks and never received a return call from anyone.  We later learned the letter was regarding an alleged fight that took place in March.  (Letter HERE)
September 1, 2019
Carter posts a screenshot on his snapchat.  This screenshot is a text conversation between the dad and Tyler Gentry (Carter's older brother).  It has the ex's dad texting Tyler about buying him weed.  (See texts HERE.) The retaliation for this can be seen on 9/4/19.
September 3, 2019
The dad stops several of the football players as they are entering the field house for practice and tells them not to hang out with Carter because bad things were happening.  (This is included in the Private Investigators Report)
September 4, 2019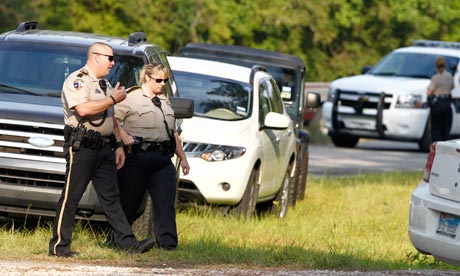 Carter drove to Athens to pick up his brother from work.  On their way back, right outside Crossroads they were pulled over by Henderson County Constable Precinct 5 (also a friend of theirs).  They were not speeding and there was no other reason for the initial stop.  Within 5 minutes there was 8 units on scene, only two of which were marked Henderson County Units.  There were only two uniformed officers present, the rest were plain clothes.  Carter was dragged out of the car immediately and searched/patted down (without permission).  My older son Tyler, the passenger, was never searched, never asked for ID, or even asked his name until they were removing handcuffs and letting him out of a squad car, one hour and 20 minutes later.  He was cuffed about 10 minutes into the stop and put into a Henderson County SUV unit.  (this was clearly to separate him so they can harass Carter).  When he is cuffed, they still do not pat him or even ask him his name.  You can hear carter tell an officer to get away from the car, they don't have permission to search, and you can see the officer enter the vehicle anyway.  Carter was body slammed, over a bridge with a 100 foot drop off, by a 300-pound constable and cuffed.  His feet were completely off the ground and my older son feared they were going to push him over the bridge completely.  We have pictures of the scrapes on his chest and the horrible marks the handcuffs left on both boys.  Tammy Gentry arrived on scene about 50 minutes into the stop, before the drug dog arrives.  We have Life360 on both boys and noticed they had been stopped in an unusual place for an extended amount of time and feared they'd had a wreck.  Upon her arrival, the demeanor of every office there visibly changes.  Drug dog arrives and finds nothing.  In the dash cam recording we received,
Carter was asked several times if he'd made someone mad.  And you can hear Carter repeatedly ask to call his mom.  The constable shakes his personal phone at him and says, 'no you can't fucking call your mommy.'  They were never given a reason for the stop until they were releasing them one hour and twenty minutes later.  In the dash cam video, one officer in plain clothes is seen with his hands ALWAYS in his pockets.  When the drug dog arrives, he crosses the highway to the opposite side of the bridge and doesn't cross back until the drug dog leaves.  Finally, at the end of the dash cam Tyler is finally told that an anonymous tip was called in that a blue mustang was driving through Crossroads with drugs and guns.  You can hear the constable on the dash cam video say he HAD a dash cam and it WAS recording.  I requested copies of ALL dash cams and the 'anonymous tip call'.  There is 'no dash cam' from the constable's car. I was told by the Henderson County Attorney Clint Davis that the constables' vehicles are not equipped.  However, we have seen other Constable vehicles from the County that are the same make/model and they do have the rear-view mirror dash cams.  I only received one dash cam recording from the third deputy's car.  The anonymous tip phone call was not anonymous.  Henderson County Deputy Chief Halbert called directly to dispatch and you can hear someone in the background giving him information directly.  I have a copy of that 'call', and he says a 'blue OR yellow mustang' and a 16-year-old, Carter Gentry.  Direct targeting and harassment.  As the boys were both cuffed on the side of HWY 59, other family members of the ex drove by. This family member used to work for the HCSO.  (Listen to the call HERE. View pictures of injuries HERE. Dash cam footage coming soon.)
September 5, 2019
Our youngest son Christopher came home from school incredibly upset because a few of his friends (since Prek) won't talk to him anymore because the ex's younger sister told them not too. She is in his grade.
September 5, 2019
Carter and 4 friends go to Whataburger before a JV Football game in Grapeland.  The new boyfriend's mother followed them from Cayuga to Palestine extremely close to his bumper.  Carter pulled into Reagan Park in Palestine so she would pass him, and they could go to Whataburger.  When he started driving again a few minutes later, the new boyfriend's father and two other men that were his passengers, drive up beside Carter and his friends and try to run them off the road, yelling at them to pull over.  All three men exited the truck yelling until they saw some of the kids start recording and turned around.  An ACSO's car pulls up and tells Carter to 'get the fuck out of there ''or else'', even though this incident happened in Palestine city limits.  This happened in Palestine, so we went and filed an incident report at PPD since it's their jurisdiction.  The passengers have all made statements and will be included in the Private Investigator's Report)
September 5, 2019
After the JV game Carter and his friends went to Whataburger and were in line behind the ex's family.  After leaving the drive through Carter was followed and watched.  He then went to the car wash by Denny's and the ex's mom passed him and she shook her phone at the car and dialed '911' so they could see it.  Then sent a snapchat to one of the passenger's to be careful with Carter.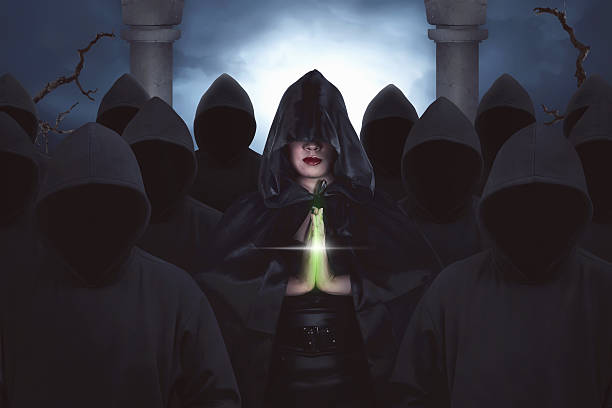 September 6, 2019
Another family member was sending Carter snapchats at school telling him he needs to leave the ex and her new boyfriend alone, that they know he's just jealous because he isn't over his ex.  He's so upset I had to pick him up from school. Once again, Chad texted her and told her to stop contacting Carter, as we'd previously asked on numerous occasions. This family member had also asked Carter to bring her prescription medication on more than one occasion.  (the snap and texts will be added after court).
September 6, 2019
We all went to Cayuga's Varsity football home game.  After the game about 10-12 kids came over and none of my children or their cars left my yard until the next day.  My daughter Kylee received a phone call from her co-worker William Anderson that he was stopped by ACSO on his way home from work off of HWY 84 around 11:30pm.  They asked him if he'd seen a blue or yellow mustang.  He lives on the same road as the new boyfriend's family.  The Aunt's son texted Carter and said Carter had went to the boyfriend's house and threatened him.  But he had never left my house.  (Texts here, Life 360 here)
September 10, 2019
We installed dash cams in the cars as suggested by PPD.
September 11, 2019
I received a phone call and text message from a realtor with a 'cash offer' for our house.  Even though it's not listed for sale. The realtor was Christie from Landmark Realty. (See texts HERE.)
September 11, 2019
Another student at Cayuga ISD posted a Snap Chat story threatening the principal, another student, and the boyfriend's father.  This snapchat was blown up where the sender's name no longer showed  and sent to the DA by??? and said it was Carter's.  It is not.  The student made a statement it was his.  He was suspended for the threats. (We later were informed this SnapChat story is the main evidence used to secure an arrest warrant against Carter and it ISN'T HIS.) (See screenshots HERE.)
September 13, 2019
Chad and I met with the counselor and several teachers at Cayuga High School to go over Carter's 504 plan.  Everyone said he's doing really well, and no one has any issues.  Chad stopped and talked with the Athletic Director, Cody Mohan, and he bragged that Carter was doing EXCELLENT in athletics, working very hard, and he had no problems out of him. 
September 13, 2019
Carter is arrested at school for 'stalking'.  He is walked out in front of most of the students in cuffs AND shackles. With the ex's family members outside watching.  Sergeant Frawner with ACSO took his phone while at the school and it was never seen again.  She did not enter the juvenile facility with him immediately. She walked to another Anderson County car that was in juvenile's parking lot.  Conveniently, there is no judge available, so he is held until Monday. There is no petition filed with the court. View Texas Family Law for juvenile arrest HERE and for petitions HERE).
September 13, 2019
Carter was transported to Longview as it's the facility Palestine uses.  When he left, Chad asked the juvenile employee, Julie Sharp, for his phone and keys, per Carter's attorney, Mark Cargill.  The phone is not listed on his property and Julie Sharp said it was not there and must have went with him to Longview.  Even though she is the person that filled out his property slip to send to Longview and clearly it wasn't sent with him. We have Life 360 on his phone, and it showed in Palestine all weekend with varying battery percentages and at a residence.  (Chad later told Julie Sharp the trail of the phone and she said that her boss, Emily Lane, had Carter's phone when he left for Longview and she didn't know that at the time. But they did not follow procedures for property AT ALL). There was no warrant for them to keep the phone.  It should have gone with him as his personal property.  But instead was taken to a residence? (See Life 360 Screenshots HERE.) (recording to be added after court)
September 16, 2019
Received a 2nd letter from Emily Lane at juvenile. It's a 2nd notice from the original letter in August.  Please note we tried to call her FIVE times and never received a return call.  (Letter HERE)
September 16, 2019
Court hearing to release him.  He is held pending a psych evaluation which they scheduled for September 27.  Our attorney found someone else and he had that on September 18.  He was set to be released Thursday, September 19.  Upon release, he has to wear an ankle monitor, and not live in Anderson county until the case is closed along with MANY other conditions.  Please keep in mind our home and property in Anderson County is paid for in full.  The DA tells our attorney they are currently working on a 'much bigger case' against him. When he first arrived that morning to juvenile for court, Investigator Bishop came through the back door of the juvenile office with Carter's phone already IN HIS HAND and served him with a warrant for it.  There is no petition filed with the court.
September 16, 2019
A facebook post was made by a security company that was setting up cameras at the family's house.  In this post he says 'a punk kid was threatening to kill the daughter and families'.  If this were true – where is the proof? Why wasn't he arrested for making death threats? This is just one more way they are defaming Carter's character to ensure their daughter doesn't get a bad reputation. (See post HERE.)The family also hired ACSO to have 24/7 security at their home and told everyone it's because they were afraid of Carter.  Note: Once he was released, he was on a GPS ankle monitor – but they were afraid? Just another thing 'for show'.
September 17, 2019
Took Christopher out of Cayuga Schools
September 17, 2019
Carter had the psych evaluation
September 18, 2019
Mark Cargill calls and states the warrant is written incorrectly and anything found on the phone won't be admissible.  We were VERY concerned that wherever his phone had been over the weekend he was arrested, it had been tampered with.  So this gave us some sense of relief that even if evidence was planted, it wouldn't be admissible.
September 18, 2019
We were told by juvenile probation that the ankle monitoring company is now not available until Monday, September 23, 2019 at 3.  His release will be held off until then.  
September 20, 2019
Mark Cargill called and stated he wouldn't be released Monday, but it would most likely be Wednesday. Upon questioning why, he called Julie Sharp at home, because she was off work that day.  Julie called and reset the appointment for Monday. 
September 23, 2019
Carter is released.  He cannot be in Anderson County and has an ankle monitor.  He can't have a phone, social media, or a TV.  He can't be farther than 10 feet from either parent if in public.  He has to have permission to leave the county.  He can't have any contact with any member of the ex's family.  There is still no petition filed.
September 26, 2019
Carter, Chad, Tammy, and Tyler go to Dallas for the next 26 days to begin working our stands at the State Fair of Texas.  
October 5, 2019
Tammy receives another text from the realtor stating she still has a cash buyer and asking if we have a price or if we are keeping it.  Tammy again informs her it is not for sale.  Our oldest daughter and her boyfriend are going to live in it. (See Texts HERE.)
October 18, 2019
Carter receives a call from his attorney and he told him he had received the evidence and there's not anything usable and he will be able to get everything dismissed, but that it might take a little bit because they have pulled so many strings.
October 19, 2019
We receive a call that our house is on fire.  (It is later ruled 100% as ARSON).  Who wouldn't want us coming back to our home?  (See images HERE.)
October 22, 2019
The State Fire Marshal came to get history and permission to investigate the house fire.  After a brief conversation about this timeline, his advice to the Gentry's was to STOP talking to ALL law enforcement and get an attorney.  
November 7, 2019
Carter has a juvenile meeting in Palestine.  Carter and Tammy were followed once in Palestine by an Anderson County Sheriff's car until they leave the county limits.  Still no petition filed.
November 13, 2019
Carter has a juvenile meeting in Palestine.  Carter and Tammy were followed by a red car from Palestine until Martins Mill.  They did not go to our house with him following because we didn't feel safe.  We fear for his life as we've been told by kids, they've joked about having him killed. (this is included in the Private Investigator's Report) 
November 14, 2019
Carter begins counseling. 
November 21, 2019
Carter had a second counseling session.  The counselor said he doesn't meet any of the criteria for an addict.  And that he is definitely not angry, even though given the situation he should be. He is kind, polite, and a very well-adjusted teenager. She saw no triggers of anger even when Carter is re-living and telling of moments that should trigger anger.  That she will counsel him on anger management and drug addiction as that is what is court ordered, but in her professional opinion he needs grief and trauma counseling. 
November 21, 2019
We still have not received Carter's phone back from Bobby Bishop.  And still no petition filed.
December 5, 2019
At a meeting with juvenile officer, Julie Sharp; Tammy and Carter are told that Bobby Bishop cannot locate Carter's phone.  That it is 'lost'. Convenient?  Still no petition filed, and no new evidence has been produced.
December 10, 2019
Received Carter's phone from Mark Cargill as it miraculously re-appeared.  The phone has been wiped of almost all usable data.  His contacts are gone, including his parents.  There are no longer messages between Carter and any of the ex's family members.  Even though they WERE there.  And were both still texting him up until the end of August. Please note, there were also no texts between Carter and either of his own parents and they were no longer programmed contacts in his phone.
December 10, 2019
Gave Mark Cargill copies of NUMEROUS texts between Carter and all the ex's family members that were through May 2019.  We were able to finally get an old iCloud backup from Apple that was through May 2019.  They are EXTREMELY friendly between all parties and the ex tells carter numerous times she loves him and misses him.  (See texts Here,here, here, and here.)
December 11, 2019
Court to modify Carter's conditions of release.  They refused to remove the ankle monitor as he's a danger and the judge stated, 'he's caused too many people problems and he's seen no proof he's been working on his anger with a counselor'.  (Note, he's been in counseling, as ordered.) The only thing modified is he is allowed to go to work with his Uncle, Michael Giles and he is now able to report in Van Zandt County as a courtesy.  Copies of the transcript from Court have been requested, but still haven't been received.  The judge has clearly made up his mind that Carter is guilty, given his statement that 'he's created the problem for all these folks'. (See Transcript HERE).  He has not seen the evidence from Carter's attorney or heard any other side of the story.  He is supposed to be fair and impartial, see Texas law on judicial misconduct HERE There is still NO PETITION FILED. This transcript was first requested 12/12/19 and 4 times thereafter and finally received 6/20/20.
December 13, 2019
Emailed all information to the Texas Ranger in Tyler
December 30, 2019
Hired new attorney.
January 6, 2020
Several witnesses meet with the attorney and PI to give sworn statements.  We were informed that the other student  was initially punished at school for the SnapChat threats seen here.  He was suspended for three days for this snap chat.  The school and principal both had lawyers involved in pressing charges against him for it.  And he had 60 days DAEP.  The ex's mom saw him one day after school and asked him why he was in DAEP and he told her it was from the Snapchat threats.  The next day the principal told him he was finished with DAEP, even though it had only been about two weeks, not the full 60 days.  And he has never been contacted about official charges through juvenile or any police department. The principal grew up in Cayuga and is related to the new boyfriend.  So, the school definitely knew who sent the Snapchat and initially went forward to press charges against the other student, but then it was all magically dropped.  It is unclear who gave that Snapchat to the DA and said it was Carter's but it is the first piece of 'evidence' in his file. And we told his juvenile officer it wasn't Carter's on several occasions.  
January 13, 2020
The new attorney files a Motion for Speedy trial.  
February 24, 2020
Christopher is at school at Martin's Mill and several of his friends tell him the Little Dribbler's girls team is going to scrimmage Cayuga (the ex's little sister plays on this team).  The ex's mom tells the Little Dribbler's coach they will not scrimmage in Martin's Mill because 'The Gentry's are crazy and it's not safe'.  At the scrimmage the ex's mom tells the coach and any other person that will listen that we are telling people they burned our house down and they would never do that and we are just crazy. (We have witness statements). Note:  It was common knowledge our family would be in Colorado on vacation the week this scrimmage was held.  This was just another effort to attack Carter's character. 
March 2, 2020
Our attorney informs us the DA's office will not respond to him or set a trial date.  He advised us to file a civil suit for wrongful arrest with the Federal Courts. Still no petition has been filed.
March 6, 2020
We have to meet with a representative from the ankle monitoring company to 'have his band checked'.  His band wasn't checked, it was just immediately replaced.  There was a 'rumor' going around Cayuga High School that Carter could take the monitor on/off so it was 'replaced'.  
March 23, 2020
Contacted the ACLU regarding the case.
April 7, 2020
The attorney filed for the transcript from Carter's last hearing and still has not received it or an actual response from the court.  This is supposed to be public record and available upon request. This  was also originally requested the day after the hearing by Tammy Gentry.
May 6, 2020
Our oldest son Tyler was driving the yellow mustang to pick up a friend in Cayuga and then going to Palestine.  He was followed by a family member of the ex from Cayuga to Palestine and then they sat in the Plaza parking lot and watched him for almost an hour before they left.  But who is stalking who? (Photo HERE.)
May 8, 2020
The attorney again files a Motion for Speedy Trial.  The DA's office never responded to original Motion filed in January and will not respond to the attorney's office at all. 
May 12, 2020
Carter's website started.
May 13, 2020
Received notice of court hearing via ZOOM meeting to be held on 5/29/2020.
May 29, 2020
Court hearing via ZOOM.  Transcript is ordered and will be posted when received.  At the hearing the DA states she hasn't received a complete file from the sheriffs office and that's her reason for the delay on filing the 'actual' charges.  A delay since September? Shouldn't the Sheriff's office already have enough evidence to file the petition since they ARRESTED HIM?  She doesn't set a trial date because 'she is unsure she can prove the case beyond a reasonable doubt'.  But they have held Carter on STRICT conditions? The judge orders the Sheriff's office (Bishop and Lively are on the call) to turn over the file by the following Tuesday.  He also tells our attorney to contact Carter's juvenile officer Julie Sharp to discuss modifying his conditions.  He also tells the court reporter to get our attorney a transcript from the December hearing that has been requested three times since that hearing and never received.
June 5, 2020
Attorney contacts us and states Julie Sharp will not agree to modify ANY conditions because Carter hasn't charged his ankle monitor the full two hours per day as the monitor company has asked.  He was charging 'too often' and 'for not long enough'.  The juvenile officer in Van Zandt County had no complaints and said he's been perfect.  But because he didn't charge his ankle monitor absolutely perfectly – she won't release ANY conditions? He has followed every other rule (all THIRTY-FOUR of them) since September.
June 5, 2020
Carter had to go to Dallas to have the ankle monitor replaced as it was no longer charging correctly – so were their charging records even correct?
June 5, 2020
Attorney contacts and states DA Allyson Mitchell has emailed and stated she would make a decision on Carter's case on/before 6/12/2020.
June 10, 2020
Dylan has his weekly call with Emily Lane.  Dylan's mom tells her it's time to press charges or drop the matter.  She said she will get with the DA and get to the bottom of it.
June 11, 2020
Emily Lane leaves Dylan's mom a message and offers 'Deferred Prosecution' and they just need them to sign some paperwork and he will have less conditions/restrictions and it will be pretty much done.

June 12, 2020
Attorney contacts and states DA Allyson Mitchell has again emailed and stated she would make a decision on Carter's case on/before 6/19/2020.
June 15, 2020
June 22, 2020
Still no decision made. He was arrested in September 2019 and been on an ankle monitor since then as well. There isn't 'new' evidence. Why are they STILL delaying at every given chance?
June 24, 2020
Attorney files 'Motion to Dismiss'.
June 30, 2020
Filed official complaints with the Attorney General, Texas Juvenile Justice Department, State Commission on Judicial Misconduct, and Department of Public Safety.  Sent more requested information to ACLU and NAACP.
July 17, 2020
Asked Julie Sharp if Carter could attend a funeral of a friend that overdosed in Grapeland.  That would require us driving THROUGH Anderson County; not stopping, just driving through.  She stated we would have to 'drive around Anderson County'.  That would have added an additional 4 hours of driving and didn't give us enough time to get back for him to go to work so he couldn't attend. You'd think letting a teenager attend a funeral for someone that overdosed would be allowed so he could SEE the effects drugs have.  But no.  Yet again one more thing that's been done that goes AGAINST the idea of juvenile to rehabilitate and HELP these kids.
July 29, 2020  Dylan's case was dropped today!!! The reason given is the DA didn't want to pursue prosecution.  Please keep in mind that only 6 weeks ago, Dylan was offered 'deferred prosecution' and if agreed to, would have been given probation.  Deferred prosecution is not supposed to be offered if the case can't be proven in court.  But now the DA's office is declining prosecution?  So if they can't prosecute him, why was he ever given conditions?  Why was he held to conditions for TEN MONTHS?  Why did they offer deferred prosecution 6 weeks ago instead of dropping it then?  If he and Carter are co-defendants in this case with the SAME charges, why is Dylan's case dropped and Carter's isn't?   
Bottom line is the juvenile department BULLIED Dylan and violated his civil rights in an effort to get him to give them information on Carter. They didn't succeed, because both of these boys are INNOCENT. And this CHILD has lost TEN MONTHS of his life being used as a pawn by law enforcement, juvenile, and vindictive people.
August 2020
Cayuga High School denied Dylan's transfer to Martins Mill, even though we are his legal guardians and we live in Martins Mill School District.  They said he moved 'for sports'.  This caused him to have to play JV, not Varsity for one year.  
August 6, 2020
Cell phone taken to forensic specialist, per Scott Ellis
August 21, 2021
Cell phone and data received back from specialist.  With proof the phone moved the weekend he was arrested and was USED.  When it should have been in his PERSONAL PROPERTY. And that data was WIPED from the phone.
September 4, 2020
Scott Ellis met with DA Mitchell to discuss the issues with the case.  And all the reasons there is NO case.  DA Mitchell offered a full dismissal of charges if we agreed to a Civil Restraining Order.  I informed Mr. Ellis we wanted to see the paperwork before agreeing.
September 14, 2020
The paperwork is now an actual restraining order, not civil as agreed.  And until the ex girlfriend is 18, not Carter turning 18 as stated.  So we decline their 'deal'. 
September 14, 2020
Scott mailed a letter to the DA outlining all the problems with the case and asking for a full dismissal unless the evidence can be brought forward that the DA's office SAYS they have in the petition filed.  The evidence is NOT in the discovery. (It was never sent because it NEVER existed).  No response received from DA Mitchell or anyone else in her office. (Letter HERE.)
September 21, 2020
Zoom Hearing.
September 24, 2020
Ankle Monitor removed.  But the conditions of him being near a parent/guardian when in public and having to be with us in a vehicle were NOT.  All were previously agreed to in a court zoom hearing.
January 1, 2021
We were told by Scott Ellis that he had cleared with Juvenile, Julie Stephens, that it would be ok for us to move back to our property in Anderson County on February 1st, as our lease was up in Martins Mill.
February 1, 2021
I asked Scott and Julie for updated conditions showing it was ok to be in Anderson County, even though I had emails stating such.  Julie said she was waiting on a response from DA Mitchell and had not received one. (FYI – we NEVER received this).
February 9, 2021
Scott Ellis notified the DA that civil proceedings were beginning.
February 22, 2021
Motion to modify conditions filed. No response to these.
March 22, 2021
The LAST communication we had with the juvenile department. They no longer emailed OR called to have Carter report/check-in.
March 2021
Letter from September sent AGAIN, with zero response from DA's office. Letter HERE
April 27, 2021
Zoom Court hearing.  DA asked the judge for a gag order, he declined it.  Said until she filed an actual motion for it, he wouldn't hear it.  It was never filed. Motion to suppress anything from the cell phone heard and accepted.
June 21, 2021
Motion to dismiss filed AGAIN. Motion HERE
June 23, 2021
Zoom hearing.  Pretrial hearing set for August.  Judge ordered DA to give rest of evidence to attorney that he's been asking about for over A YEAR.
July 2, 2021
Case DISMISSED.
July 16, 2021
Met with civil attorneys
August 2, 2021
Met with civil attorneys again now that Carter is 18 to resign for himself on all documentation.
September 1, 2021
First round of civil lawsuits filed against the family and Henderson County.  More to come.
September 30, 2021
Ex's family filed lawsuits in Van Zandt county.  Retaliatory? Who is harassing who?
October 7, 2021
Hearing in Van Zandt County that NONE OF THE GENTRYS WERE AWARE OF.  Coincidence they filed these during the State Fair when they knew no one would be home or able to come to any hearings?  Sort of like the coincidence of the HOUSE BURNING by ARSON during the State Fair two years ago? Civil Restraining order was granted in absence before any of the Gentrys were even SERVED. And this is legal HOW?
October 7, 2021
Chad served at the State Fair of Texas.  The PI also left Carter's paperwork with Tyler Gentry, NOT WITH CARTER.  
October 9, 2021
Carter served at the State Fair of Texas.
October 11, 2021
Had to take Carter to the ER for severe pain and vomiting blood.  He was diagnosed with bleeding ulcers.  
October 15, 2021
Tammy's paperwork shown left at gate, even though we didn't arrive home from Dallas until 
October 20, 2021.
November 5,2021
Court hearing in Van Zandt County.  Restraining order was NOT granted as they did not meet the burden of proof for one.
TO DATE:
No one from any Sheriff's office has contacted any member of the Gentry family for anything. The alleged stalking is to have taken place in January 2019.  Yet there are very friendly texts to and from every family member through August.  Would you let your daughter talk/text someone who is 'stalking' her?