JEFFREY GIPSON FAILED THE TEXAS BAR EXAM AND MAYHEM FOLLOWED
But He's Still Pretending to Be a Lawyer – while Texas Personal Injury Lawyer Loren Green (and perhaps, Mark Scott) Knowingly Retain Gipson Despite His Checkered History of Misconduct as a Non-Lawyer.
LIT has made a point of investigating the investigators at the corrupt State Bar of Texas. This case is a perfect example of the ochlocracy within the Texas Judiciary at both State and Federal levels.
LIT was preparing their article on the September list of disciplined Texas Judges and Lawyers. Included in that list was a 'fully probated' suspension for lawyer Loren Green. While reviewing the 2021 sanction, we noted Green had been sanction in 2019 as well. We downloaded a copy of the first judgment.
Immediately, red flags were raised when we noted that the two sanctions were related and one name kept appearing, paralegal Jeffrey Gipson.
THE 2019 JUDGMENT – A PUBLIC REPRIMAND AND 6 HRS ETHICS TRAINING (CLE).
LIT already highlighted Green's sanction in our earlier article, found here. The June 2019 list of disciplined Texas Lawyers.
In the earlier 2019 judgment against Green the public reprimand falls short too, when compared with Oklahoma, who sanctioned Shanita Gaines to a fully probated two year suspended sentence (Shanita Gaines involvement is detailed further on in this article).
The investigator was Chris Nickelson, District 7-2 Presiding Member. Attorney Nickelson operates his day job as The Law Office of Gary L. Nickelson.
Green retained lawyer Ronald P. Wright.
The Texas Bar was represented by Jackie K. Wheelington.
THE 2021 JUDGMENT – 36 MONTHS FULLY PROBATED SUSPENSION
In the current 2021 judgment against Green, he was slapped again. Not a single day suspension. Compare that to Oklahoma's discipline for Gaines where she was DISBARRED for a second and related offense (Shanita Gaines involvement is detailed further on in this article).
The investigator was Jessica Hall Janicek, District 7-2 Presiding Member. Attorney Janicek operates her day job at Koons Fuller.
Green retained lawyer Bobbie Gray Edmonds
The Texas Bar was represented by Jackie K. Wheelington.
THE BAR EXAM AND THE DOOMED RELATIONSHIP BETWEEN GIPSON AND GAINES
LIT decided to look online for further information on Jeffrey Gipson. We didn't have to look far for LIT's investigation to uncover the cover-up by the State Bar of Texas.
Apparently Gipson met Shanita Gaines while studying for the Texas Bar exam. Gaines would pass and Gipson would fail. However, they decided to have a work and personal relationship, which as documented below, would ultimately cost Gaines her Bar license in Oklahoma and then, via reciprocal discipline, in Texas as well, as adjudged by Mark Burroughs.
According to Gaines, she was unaware that Gipson was holding himself out to be a lawyer but when the Bar found that they were was also thievin' from clients, that ensured she would be disbarred by Oklahoma's highest court of law.
That would  also end their relationship and Gipson would return to Texas and according to his LinkedIn profile, currently works for two Texas lawyers, namely Loren Green and Mark Scott.
THE STATE BAR OF TEXAS'S COUNSEL WHEELINGTON REPRESENTED THE BAR IN BOTH THE 2019 AND 2021 DISCIPLINARY CASES AGAINST ATTORNEY LOREN GREEN
Bar counsel cannot say they were not aware of the non-lawyer Jeffrey Gipson when there's been so much traffic since 2018 regarding his misconduct. It took LIT one quick online search to uncover the facts of this case and piece it together, without the benefit of the Texas Bar's insider knowledge of the facts.
ATTORNEY LOREN GREEN SHOULD BE DISBARRED AND MARK SCOTT LAW GROUP SHOULD BE IMMEDIATELY INVESTIGATED
Based on the supporting evidence LIT provides below and the facts stated herein, Green should be disbarred – in keeping with Oklahoma's Bar. Furthermore, Gipson indicates Mark Scott Law Group as the lead law firm on his LinkedIn profile (it comingles with Green Law) and an immediate investigation into his work at Scott's firm is also warranted.
Based on the Bar reports of misconduct, Gipson has been wreaking havoc for at least 11 years and the Texas Bar continues to let the mayhem continue. It needs to end. #DefundTheBar.
LOREN GREEN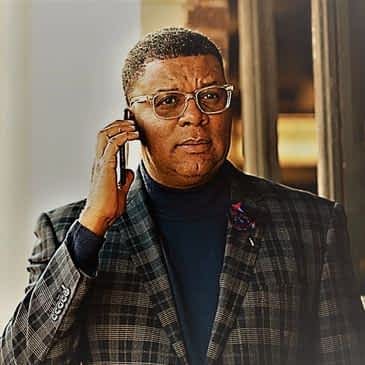 BUSINESS WEBSITE PROFILE FOR TEXAS ATTORNEY LOREN GREEN
From: Fort Worth, Texas
College: University Texas-Arlington
Arlington, Texas
Law School: Texas Southern University
Thurgood Marshall School of Law Houston, Texas
Licensed in the State of Texas
U.S. Northern District of Texas
U.S. Fifth Circuit Court of Appeals New Orleans
Federal Criminal Defense Lawyer Loren Green has been recognized by peers as a lawyer who is passionate about the practice of law by maintaining a strong reputation for achieving positive results.
On June 8, 2021, LOREN CRAIG GREEN [#24029179], of Arlington, agreed to a 36-month fully probated suspension effective June 15, 2021.
The District 7 Grievance Committee found that in August 2017, Green was hired by the complainant for representation relative to a motor vehicle accident.
During the representation, Green's employee, a non-lawyer, handled the complainant's case and rendered legal services to the complainant even though the non-lawyer employee is not a licensed attorney.
Green allowed the non-lawyer employee to perform activities that constitute the unauthorized practice of law.
Green had direct supervisory authority over the non-lawyer employee and failed to make reasonable efforts to ensure that his conduct was compatible with the professional obligations of Green.
The non-lawyer employee failed to exercise due diligence in serving the defendant, he drafted a fraudulent pleading purportedly signed by a fictitious attorney, and failed to notify the complainant that funds had been received by Green's office for the complainant's personal property loss.
Green violated Rules 1.01(b)(1), 1.03(b), 1.14(b), 3.03(a)(1), 3.03(a)(5), 5.03(b)(2), 5.05(b), and 8.04(a)(3).
He was ordered to pay $500 in attorneys' fees and direct expenses.
GOSSETT V. UNITED STATES, NO. 4:20-CV-162-O (N.D. TEX. MAR. 17, 2021)
It doesn't appear as though Texas Attorney Green is much of a Criminal Defense Attorney either. This appeal in 2021 by Gossett claims 'ineffective assistance of counsel' after he's convicted and sentenced to 25 years. "In God We Trust" is probably the appropriate picture on his website, as clients will be advised that prayers are required.