by Bill Zeeble & Michael Mooney
A professor at Collin College says his contract won't be renewed because he spoke publicly about the school's COVID-19 protocols.
Michael Phillips says as the fall semester began, he continued to be bothered by the school's approach to the pandemic.
"We were told we could not use any language at all, urging, recommending, expressing hopes that students would wear masks," Phillips said. "It was expanded, saying we shouldn't mention social distancing. I took a photo of that PowerPoint and commented on it because I felt it was something the public ought to know."
He added: "I had the right to comment on matters of public concern."
He's the fourth Collin College professor to not have a contract renewed following concerns about the administration, ranging from leaders' attitudes toward COVID-19 to issues surrounding free speech and academic freedom.
The professors say they were fired.
Collin College said it wouldn't comment on personnel matters, but that contracts routinely expire without renewal and that it was "dismayed" that some would say otherwise.
"Given that the renewal or non-renewal of faculty contracts is a routine operational matter at the college, we are dismayed at the efforts of some individuals to present this as anything other than what it truly is," the college said in a statement.
While Phillips said he urged students in his class to maintain physical distancing and wear masks for safety, he says he forced no one to do so.
Some students complained.
Phillips says he was then called into a meeting and was issued a discipline warning. Four days later, he says an associate dean told him his contract would not be renewed.
"Which means I would be out of work at the end of the year," Phillips said.
Phillips says he was let go for reasons similar to three other colleagues dismissed last year. They had publicly objected to what they considered the school's unsafe COVID-19 policies.
One, Collin College history professor Lora Burnett, recently accepted a $70,000 payment from the college to end her First Amendment suit.
"My hope would be that the college reassess this record they have now of trampling on the faculty," Phillips said. "This gets expensive for the taxpayers, and I would hope they would think about public health, would think about the constitution that they swear to uphold, because they're not doing it. All of these are free speech cases. And in each case, the colleges decided to ignore the First Amendment and their own policies."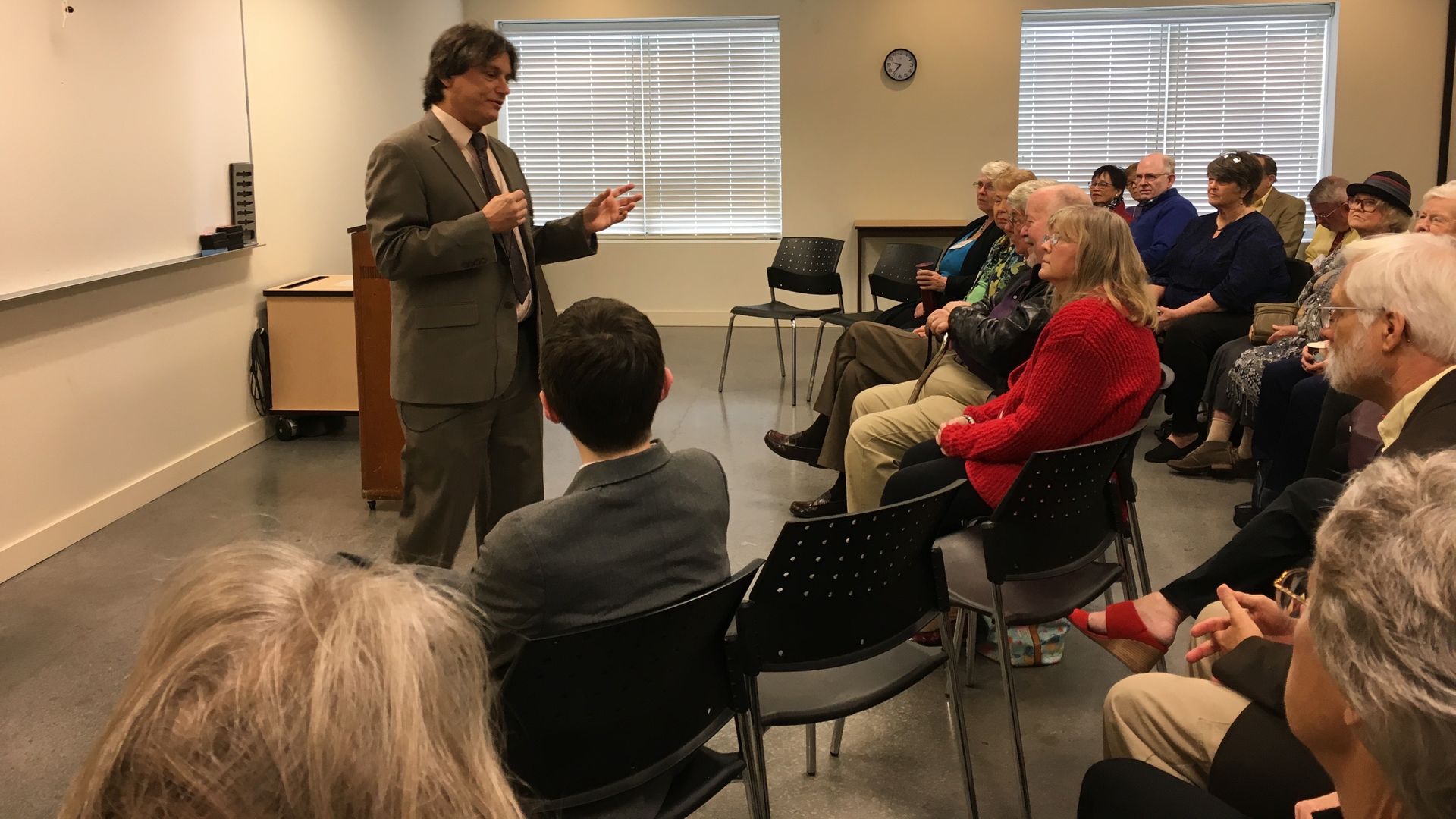 Why it matters: North Texas has become a flashpoint in the national battle over free speech in public education, with an increase in calls to ban books and strife over restrictions on how teachers can discuss racism.
What happened: Last August, Phillips tweeted a photo of a presentation from the administration that said faculty and staff could not request, require or recommend students wear a mask.
While lecturing about the 1918 influenza epidemic, Phillips says, he instructed students to "think about the consequences of what you're doing and the risks you might pose to your community."

Phillips tells Axios that school administrators suggested he say he was leaving voluntarily to "construct a narrative" that avoided negative attention.