by Harry Storm
Pretty scary, I used to just assume they had them on and going, that's frightening. Use your phones, record THEM. Ask yourself WHY no body cams. Only dept in the State of Texas without.
From: McLennan County Sheriff
Subject: RE: Open Records RequestEmail
We never had body cams here are the Sheriff's Office, and no records were




found on emails, texts, memos, etc. As far as possible lawsuits are




concerned, we wouldn't have that information here, please check with Dustin




Chapman in the county Judge's office. Thank you ma'am.
Sincerely,
Lisa Foster
Asst. Records Supervisor
McLennan County Sheriff's Office
901 Washington Ave.
Waco, Texas 76701
P: 254-757-5108 F: 254-757-5091
Police body camera
In policing equipment, a body camera or wearable camera, also known as body worn video (BWV) or body-worn camera (BWC) or Bodycam (for short), is a wearable audio, video, or photographic recording system used to record events in which law enforcement officers are involved. They are typically worn on the torso of the body on the officer's uniform. Body worn cameras for policing are often similar to other body worn video equipment used by civilians, firefighters, or the military, but are designed to address specific requirements related to law enforcement.
Definition of Device
Body Worn Cameras (BWC's) are used by law enforcement to record their interactions with the public, or gather video evidence at crime scenes. There are numerous suppliers across the globe. Current body cameras are much lighter and smaller than the first experiments with wearable cameras as early as the late 1990s. There are several types of body cameras made by different manufacturers. Each camera basically serves the same purpose, yet some function in slightly different ways than others or have to be worn in a specific way. Some are meant to be mounted on the chest or shoulder, while others are attached to glasses or may be worn in a function similar to a headband or on a helmet.
The various needs and budgets of police departments have led to a wide range of body camera equipment to be offered in recent years. Body camera manufacturers have constantly looked for technical innovations to improve their products. Many body cameras offer specific features like HD quality, infrared, night vision, fisheye lenses, or varying degrees of view.  Other features specific to law enforcement are implemented in the hardware to integrate the bodycameras with other devices or wearables. Another example are automatic triggers that start the recording when the officer starts a specific procedure, for instance when a fire-arm or taser is pulled from a holster, when a siren is activated or when the car door opens.
Ever since body cameras were first worn by police officers, there has been a debate over whether capabilities that make the camera superior to that of the officer's eyes should be allowed. For instance, infra-red recordings could in hind-sight clearly show that a suspect did or did not carry a gun in his hand, but the officer at the scene may not have been able to see this. This type of issue forces companies to choose whether they want to incorporate 'super human' features into their products, or not. HD video quality, for instance, no doubt improves usability of recordings as evidence, but at the same time increases file size, which in turn leads to an increase in bandwidth requirements for data transfer and storage capacity. At present, HD quality is the industries' standard, but until roughly 2016 that was not the case even though the technology was widely available in other devices.
Another important feature in law-enforcement is buffering: the option to let a body camera 'pre-record'. The bodycam can record continuously and store the most recent for instance thirty seconds. If the officer presses the record-switch, the preceding thirty seconds of recording will be kept. If he does not, the recording will be deleted after thirty seconds have passed on a 'first in, first out' basis. The ability to buffer enables officers to retain video of everything that occurred prior to the moment the record switch was pressed. This buffered video and audio may provide more context to an incident.
Law and policies
In 2012, the National Institute of Justice at the United States Department of Justice issued a primer regarding laws, policies, practices, and technology for local police departments to consider.
Following The Law Enforcement Officer-Worn Body Camera Act (eff. 1-1-16), the state of Illinois became one of the first states to have a comprehensive set of rules for police departments in regards to body camera usage.[24] The Chicago Police Department as well as the mayor of the city, Rahm Emanuel, have been vocal about their plan to enact a body-worn camera expansion that would equip police officers by the end of 2017. The goal of this plan, as well as the hiring of more officers, is to improve public trust in the law, expand transparency, and halt the climbing number of homicides.[25][26] Springfield Police Department (Illinois) has also been among the local departments that have expanded the use of body worn cameras despite the Springfield Police Chief Kenny Winslow stating that "there are still problems with the state body camera law, and many departments in Illinois aren't adopting the cameras as a result".[27] One of those departments is the Minooka Police Department that discontinued the use of body cameras because they felt overburdened by administrative responsibilities.[28][29] The considerable cost of cameras and the support of related technology is another factor limiting the speed of their adoption. In New York City, for example, initial purchase of body-worn cameras could cost up to $31 million. However, proponents hypothesized that body-worn cameras would save money by reducing lawsuits targeted towards the police force and by aiding in the dismissal of court cases with digital evidence provided by the recorded footage of the body-worn cameras.
On December 1, 2014, President Barack Obama "proposed reimbursing communities half the cost of buying cameras and storing video—a plan that would require Congress to authorize $75 million over three years to help purchase 50,000 recording devices".[31] He also asked Congress for a $263 million package overall to deal with community policing initiatives that would provide a 50 percent federal match for local police departments to purchase body cameras and to store them.[32] With the push from then President Barack Obama to "expand funding and training to law enforcement agencies through community policing initiatives", the United States Department of Justice announced in May 2015 that they would grant 73 out of the 285 awards requested for a total of 20 million dollars.[33] This allowed for the purchase and distribution of 21,000 cameras to be placed in active duty. A National Institute of Justice report found this in regards to responding police agencies: "In a sample of police departments surveyed in 2013, approximately 75 percent of them reported that they did not use body-worn cameras".[34] A November 2014 survey of police departments serving the 100 most populous cities, Vocativ found that "41 cities use body cams on some of their officers, 25 have plans to implement body cams and 30 cities do not use or plan to use cams at this time".
Investigations have shown that although in many states the usage of body worn cameras is mandatory, there are instances where some officers have failed to adhere to the law. From 2015 until 2017, there have been nationally recognized scenarios of fatal shootings in San Francisco, Alabama, Washington D.C., and Los Angeles in which the officer was wearing a body camera, but did not activate it during the incident.[36] The Los Angeles Police Department is one of the first to publicly discuss solutions as to how they will try to fix this problem. Small reminders such as stickers in the station and cars are meant to remind officers to use this technology. In addition, Los Angeles Police Department is testing new technology that would activate the cameras at the same time as the officer turns on their emergency lights. The LAPD has also been working with the body camera manufacturer it uses, Taser International, to increase a buffer that saves video from 30 seconds before and after the camera is turned on and off.
Study results

[

edit

]
Studies have produced mixed findings on the impact of body-worn cameras and the effect these have on police, civilian, or suspect behavior. Early reports touting the benefits of police body cameras were based on limited research of small groups of police officers in a short period of time. In recent years, more robust research became available.
1) 'Yes: they work' – the Rialto and Orlando studies

[

edit

]
An impact assessment, based on 54 Rialto police officers wearing body cameras showed that civilian complaints against officers dropped by 88% and "use of force" dropped by 59%.[30] Another report that studied the effects of body-worn cameras for 46 officers of the Orlando Police Department over one year[37] concluded that for officers wearing the body cameras, use-of-force incidents dropped by 53%, civilian complaints dropped by 65%, two in three officers who wore the cameras said they'd want to continue wearing them in the future and that it made them "better officers".[37] Other studies produced similar results. For instance, an analysis by the San Antonio Express-News of San Antonio law enforcement's use of body-worn cameras found that incidents where police used force and formal misconduct complaints decreased significantly. Scholars of crime were unsure to what extent body-worn cameras played a role in these declines, but noted that the results were consistent with trends in other cities were cameras had been introduced.
2) 'No: they don't' – the Washington study
As more studies in more police departments were performed, the evidence became more mixed. One of the most robust studies was done among thousands of Washington, D.C. officers, led by David Yokum at the Lab@DC, a team of scientists embedded in D.C. government, and Anita Ravishankar at D.C.'s Metropolitan Police Department (M.P.D.). The evaluation found no effect on use-of-force by officers or on the number of complaints by civilians.[39][40] The researchers concluded that police officers equipped with body cameras used force and confronted civilians in a similar manner compared with officers without body cameras: "This is the most important empirical study on the impact of police body-worn cameras to date. … These results suggest we should recalibrate our expectations" of cameras' ability to make a "large-scale behavioral change in policing, particularly in contexts similar to Washington, D.C.". The study not only presents statistical analyses, but also provides qualitative research and analysis to shed light on the controversies surrounding the cameras. According to the study, several factors could explain why the cameras did not change the behavior of the police – even though there was a high level of compliance to the rules governing the activation of the cameras: desensitization to the cameras and the fact that police officers already performed better due to an increase in monitoring of their actions before the introduction of the cameras. A third possibility was that officers without cameras acted similar to officers with cameras, because they were aware of their colleagues who did wear these devices.[40] Since the Washington-study, several others have been published that concluded the body cameras did not live up to – perhaps too high – expectations. The meta-evaluation cited below contains information on all studies if they met the methodological quality requirements.
3) 'It depends' – meta-evaluations
In reviewing the existing research on police body-worn cameras in 2017, University of Virginia economist Jennifer Doleac noted that the existing research was mixed as to whether the cameras reduce the use of force by police officers or increase the communities' trust in police.[1][41] But a reduction in complaints against police using excessive force does not necessarily mean there are fewer cases of misconduct, it could mean that people are just not speaking up or the body camera was not turned on and the footage cannot be investigated. More time and research was expected to allow a more precise answer to whether or not body worn cameras improve officer conduct.[42] As more empirical evidence became available, the importance of differences in local contexts and policies was revealed. The level of discretion that officers have in the activation of the body cameras has, for instance, been suggested as one of the deciding characteristics in any body camera policy and therefore in the results that can be expected. Unintended outcomes can even be the result from increased transparency due to over-deterrence: officers who know they are being recorded, will only do the minimum required. These officers will also tend to do everything by the book, reluctant to apply discretion.[43][44] More information on the results of these meta-evaluations is presented below under 'Impact studies'.
Unions
Police unions in several U.S. cities, such as New York City (the Patrolmen's Benevolent Association, which represents part of the NYPD),[45] Las Vegas,[46] and Jersey City, New Jersey,[47] and St. Louis, Missouri,[48] expressed doubts or opposition to body cameras. Specifically, union officials expressed concerns about possible distraction and safety issues, and questioned "whether all the footage filmed by body cameras will be accessible via public-records requests, whether victims of domestic violence will be hesitant to call police if they know they will be filmed and whether paying for the cameras and maintenance will lead to cuts elsewhere in the police budget".[47] Others have worried about a "gotcha discipline".[48] Some unions have argued that it was "mandatory" for police departments to include provisions about body-worn cameras in union contracts because it would be a "clear change in working conditions" as well as something that could "impact an officer's safety".[46]
Civil liberties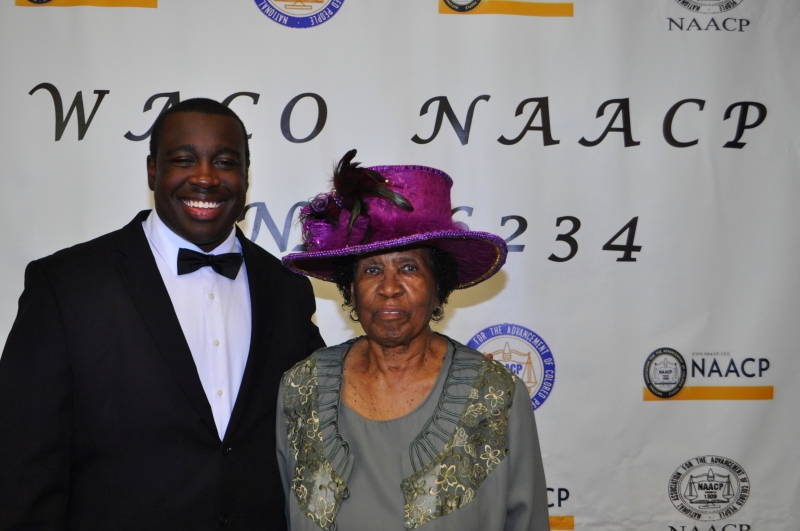 The NAACP National Board of Directors has endorsed the use of policy-based automatic body-worn camera solutions for use by law enforcement.[49] The American Civil Liberties Union is an organization that has been a major proponent of body cameras on officers, but only in certain situations.[50] The ACLU has advocated body camera use for both police departments and U.S. Customs and Border Protection,[51] granted that safeguards are in place to protect the privacy of both officers and civilians.[52] However, they have opposed the use of such camera systems for parking enforcement officers, fire marshals, building inspectors, or other code enforcement officers.[53] The questions raised by the ACLU and others fuel the most heated debate on body-worn cameras. Others, such as Black Lives Matter, have released specific policy solutions to tackle the issue of police violence and escalation that include body cameras for police, limited use of force, and demilitarization of the police are a few of the ten crucial policies listed in Campaign Zero.